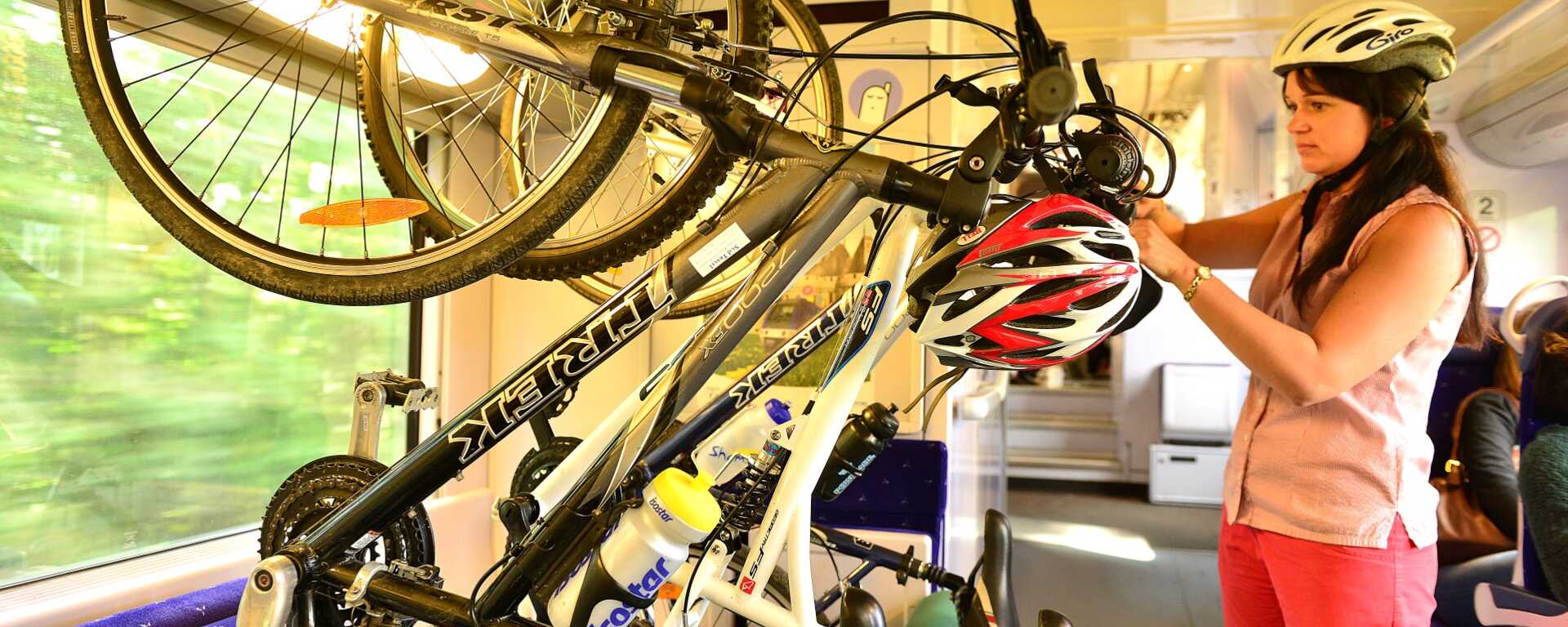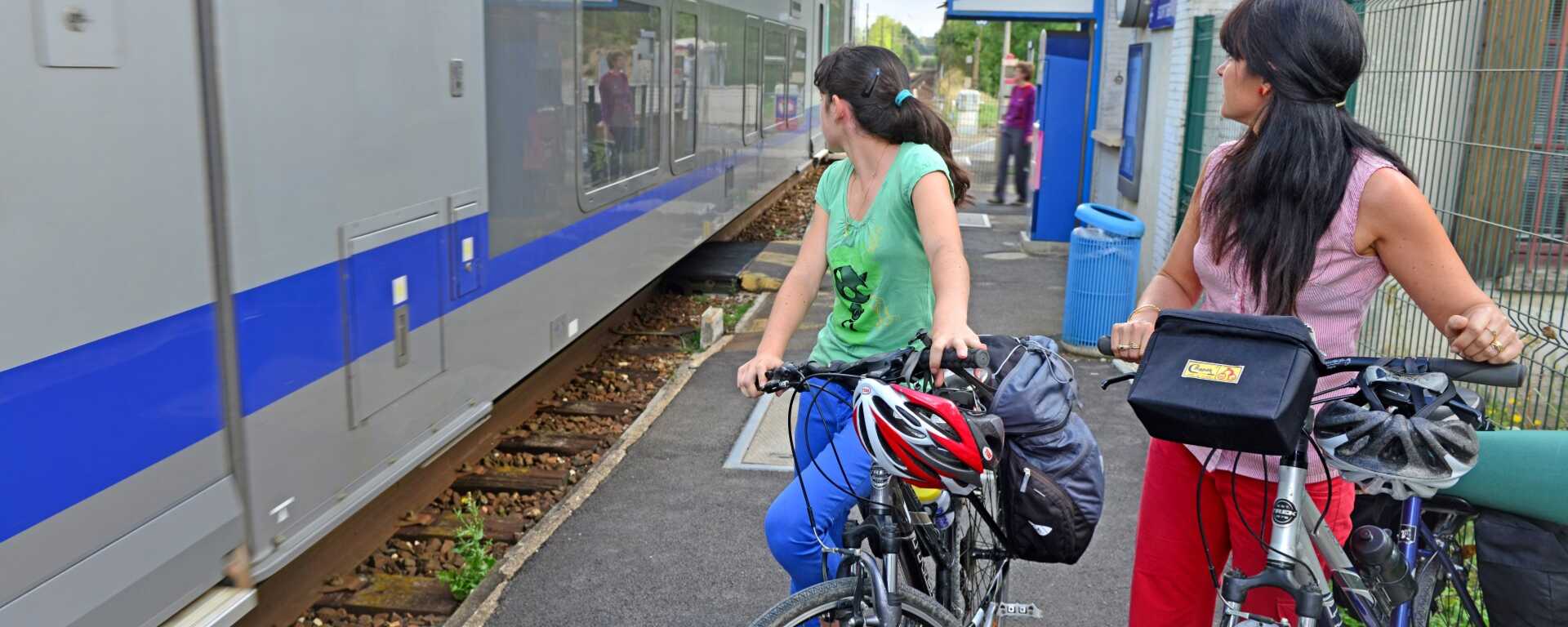 Train & Bike
To really travel green, consider the train on the Veloscenic !
The "TER" and other trains are a practical way to get back to the start, or vice-versa, to organize a weekend get-away or simply to skip a stage or two.
Most TER (Express Regional Transport) allow you to take your bicycle on-board free of charge, as hand luggage in designated spaces
Some Intercity and TGV (High Speed Train) trains offer several spaces for bikes, generally with prior booking
On this site you can find the location of stations on the route maps and practical information about the trains in the 'details' section of the stages
Check for SNCF offers before departing.
You can find the routes and timetables on TER websites for the following regions:
For your own comfort and that of the other users:
avoid boarding trains with a bicycle during rush hour
look for bicycle signs on the carriages
arrive early to avoid delays when departing
don't ride your bicycle in stations
travel light!