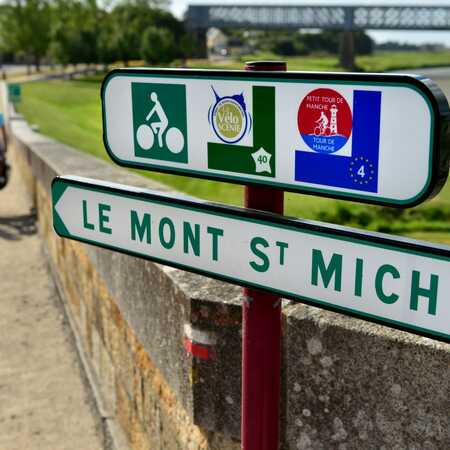 Panneau signalisation sur l'itinéraire de la Véloscénie © Joël Damase - La Véloscénie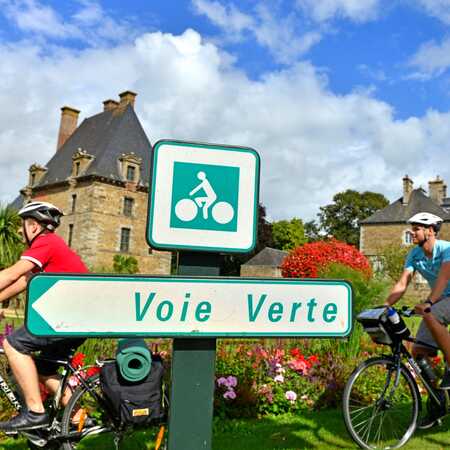 Panneau indiquant une voie verte à Ducey © Joël Damase - La Véloscénie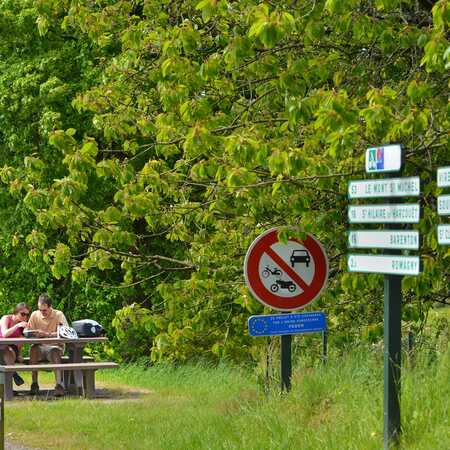 Panneaux sur l'itinéraire © Joël Damase - La Véloscénie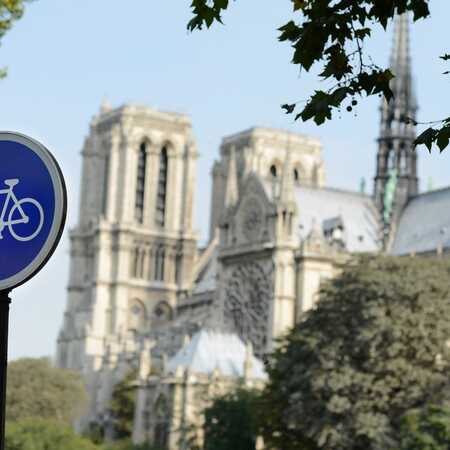 Panneau voie cyclable à Paris © Joël Damase - La Véloscénie
south
Véloroutes and Greenways
A fully signposted route!
The Veloscenic takes you along various types of signposted* paths from Paris to the Mont St-Michel, be they cycle tracks, greenways or quiet roads. If it's obvious to most what a cycle track is, here are some useful definitions:
Signposting 
The Veloscenic is signposted* using the official signage of the French national cycling routes. 
Here is the type of sign to look out for: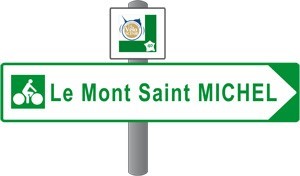 *at time of writing, the stretches between Massy and Epernon and Alençon and Domfront were awaiting signposting.
Did you like this?
You may also be interested in this...