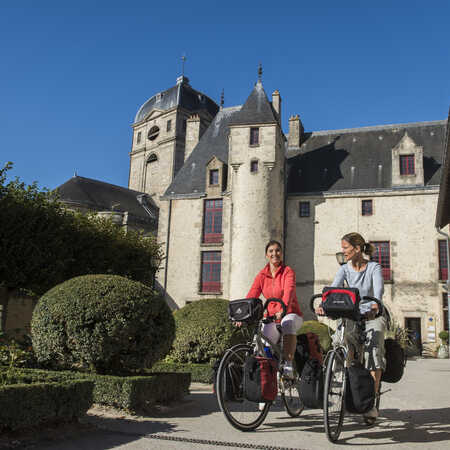 Découverte des monuments d'Alençon à vélo © La Véloscénie - D. Darrault
south
The Veloscenic from Chartres to Mont Saint-Michel self guided
Proposed by France à Vélo
Discover the Veloscenic from Chartres to Le Mont-Saint-Michel, from the cathedral of Chartres to the wonderful Mont-Saint-Michel. The itinerary, mix of green ways and quiet roads, will transport you across authentic french countryside and amazing places to visit such as: the castle of Nogent-le-Rotrou, the castle of Carrouges and impressive Cathedrales as the one of Chartres.   
Self-guided cycling tour
About 327 km
Departure on Monday from 29.03. to 01.11.2021.