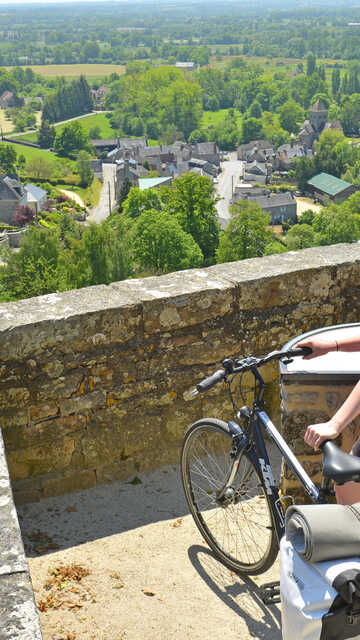 Panorama sur Domfront - La Véloscénie © La Véloscénie - J. Damase
south
The Veloscenic from Paris to Mont Saint-Michel Guided
Proposed by France à Vélo
Want to go on cycling holidays with family or friends without looking after the organisation? Want to go on a bike trip but not on your own?
France à Vélo offers you a fully guided cycle tour on The Veloscenic. Discover the most beautiful sites to visit along the route on selected stages across Ile-de-France, Center-Loire Valley and Normandy regions. They take care of all the organisation for you and your group!
Guided cycling tour for a group (from 10 people minimum)
About 249 km
Departure from 17.06 to 24.06 and from 16.07 to 23.07.2017
or choose your departure date if you are travelling with friends or family.