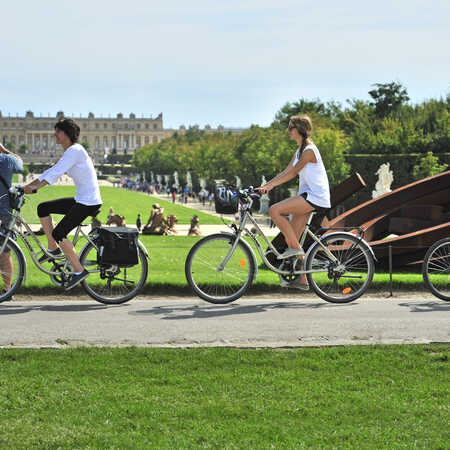 Découverte du château de Versailles à vélo en famille © La Véloscénie - J. Damase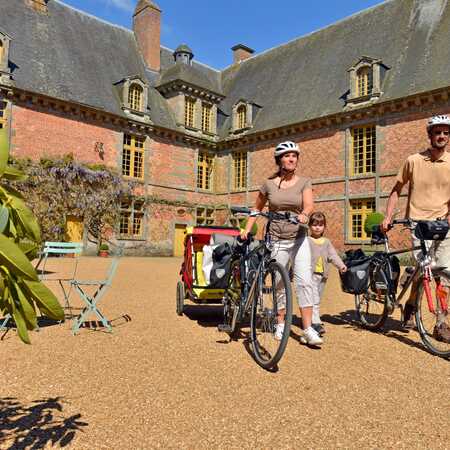 Visite du château de carrouges à vélo et en famille © J. Damase - La Véloscénie
south
Especially for families
A get-away on bikes should always be a pleasure for the whole family !
Some advice to make sure your cycling get-away is a real pleasure
Take easy routes, if possible off-road on greenways, as set out in the Family Special section on the home page
 
Don't over-estimate your own, or your children's abilities
Start with short stages and build gradually: 15 to 25kms a day is ideal for beginners
 
Prepare your route carefully
Good preparation helps avoid unwelcome surprises; consider checking the weather forecasts too.
 
Make frequent stops
Make the most of these to discover tourist spots and other attractions
 
Organise a picnic
Stop in a pleasant place and have a family break
 
Think ahead about energy-packed provisions
Don't forget to take enough liquids with you
 
Tell your children about essential safety rules
Respect the rules of the road: keep in to the right and always look ahead; stop before crossing a road
 
Consider taking a third wheel or bicycle trailer
This is much greater fun - and more comfortable - than a child seat
 
Check the quality and good condition of the bicycle
This is just as important for your child as it is for you.
 
Check the size of the bicycle is adjusted to the child
Use the controls and adjustments on the bike to meet your child's needs.