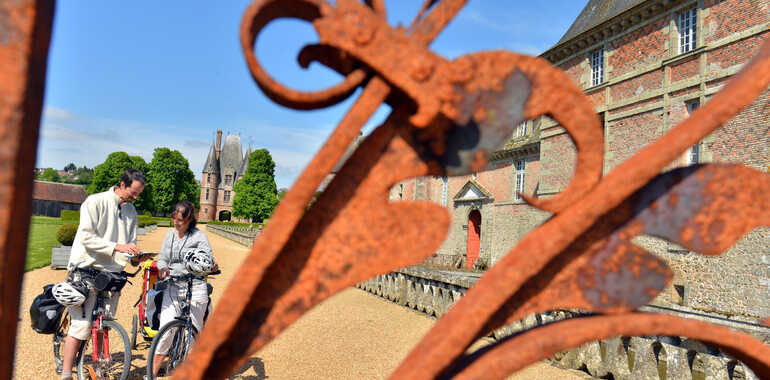 29,03 km cycling route from Alençon to Carrouges
La Véloscénie meanders along quiet roads through the Pays d'Alençon area up to the Château de Carrouges, headquarters of the Normandie-Maine Park. Enjoy delightful views onto Ecouves Forest before the challenging stretch to reach Carrouges, only suitable for the fit!
Itinerary
The quite significant slopes along these quiet roads mean that this stage requires physical fitness and stamina. Signposting in place in the whole Orne department.
Tourism Offices
Alençon : +33 2 33 80 66 33
Carrouges : la maison du Parc Normandie-Maine : +33 2 33 81 75 75
Not to be missed
Carrouges : Carrouges Castle
Accommodation on the stage
Did you like this?
You may also be interested in this...
They did it!
favorite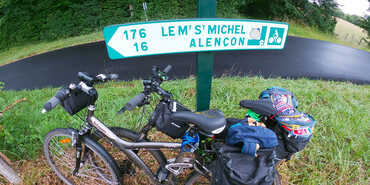 Et tout commença par la vue d'une destination sur un panneau