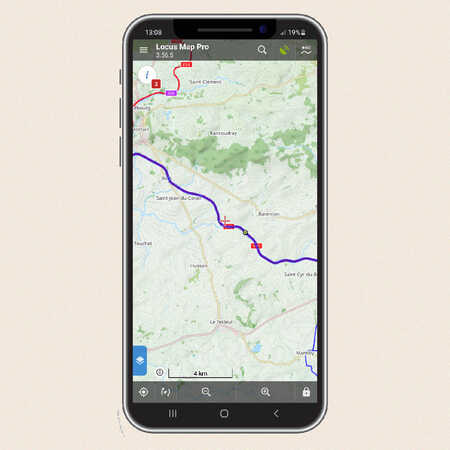 traces gpx La Véloscénie Paris - Le Mont Saint-Michel
south
Download the GPS tracks
On your GPS or smartphone
If you do have a GPS, the cycle route' tracks will lead you on the Veloscenic during your day trip or your cycling holidays.
Download the GPS tracks of the stages
Go to the « Stages » pages and click on the button « Download the GPS tracks » located on the right of the interactive map.
It is highly recommended to use the GPS tracks for the provisory section of the cycle route.
On the north track via Versailles: no signage from the Porte de Vanves (near Sceaux) to Jouy-en-Josas
On the south track via Limours: from the Porte de Vanves (near Sceaux) to the junction with the north track
Download the full GPS track of the cycle route
These tracks will be regularly updated, because of the upgrading of the cycle route.
How to use GPS track files?
Download the GPS track files from this website and charge it in your smartphone app, once opened, or in your GPS unit.
The track file format on this website is .GPX, this the most common format and the most easily convertible.
GPS units for hiking or cycling are the best to guide you. (GPS units for cars are not recommended.)
Some free smartphones apps are also available for Androïd, iOS or Microsoft systems.
Be aware that the downloaded tracks are strictly for your personal use, excluding any commercial use. For any other use, an authorization shall be requested in writing to the website' editor. (See General Conditions of Use ).
Did you like this?
You may also be interested in this...