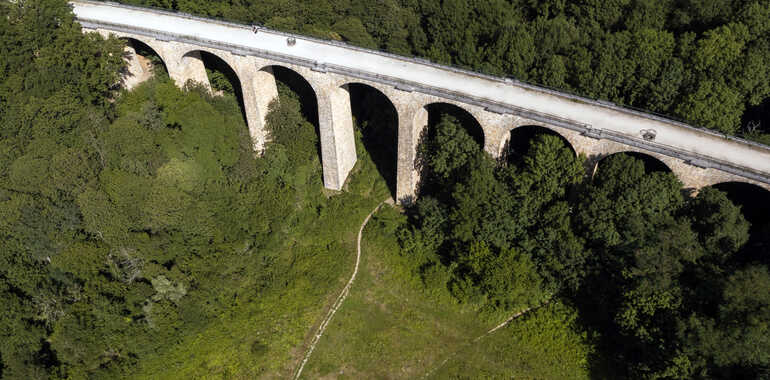 22,45 km cycling route from Massy to Limours
Watch out! This stage is a provisional route, not signposted and can be discontinuous. This stage first takes you along a series of streets and roads leading to the newly laid-out greenway that follows the former route of the Aérotrain near Gometz-la-Ville. We advise to download roadbooks and GPS tracks in order to guide you.
Waytypes of the stage
Cycle path: 12,45 km
By road: 10,13 km
Surface of the stage
Lisse: 15,91 km
Rugueux: 4,82 km
Accidenté: 1,85 km
The route
This stage is not yet signposted and can be discontinuous sometimes (interruptions of cycle paths for example).
From Massy, you will cross the cities of Palaiseau, Orsay, Bures-sur-Yvette and Gometz-la-Ville between bike lanes, cycle paths, and roads with moderate traffic.
We advise cyclists to download roadbooks and gps tracks to guide you.
Tourist Offices
Accommodation on the stage
Did you like this?
You may also be interested in this...