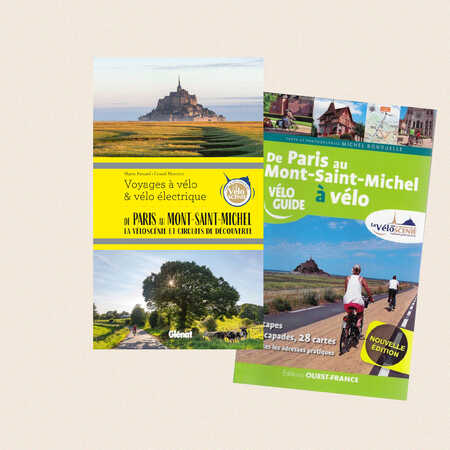 topoguides Véloscénie Paris Le Mont Saint-Michel Glénat et Ouest France
south
Veloscenic guidebooks
1 English guide and few French ones to discover
Whilst Veloscenic cycle route is fully signposted, we still recommend taking a map or a guidebook. Guidebooks remain the most reliable to guide yourself and give you all the information once you are on route.
French guides
To discover french guides on Veloscenic, click here. 
Did you like this?
You may also be interested in this...