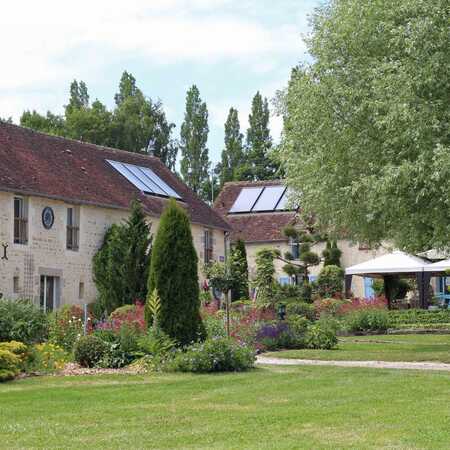 Chambre d'hôtes La Maison Pervenche © Chambre d'hôtes La Maison Pervenche
south
Where to sleep ?
What type of accommodation should I choose for a cycling holiday?
Hotels, campsites, hostels and other accommodation for groups are available all along the route. Many of them offer specially adapted services to cycle tourists.
Our advice:
To find accommodation, click on the corresponding pictograms on the section and stage maps (choose your preferred category).
Consider booking accommodation in advance, particularly during peak tourism season (July – August and public holiday weekends)
In towns, check with the accommodation where you are staying if there is anywhere to leave your bicycle.  This service is guaranteed by Accueil Vélo service providers.
Confirm the night before or on the morning of your arrival via e-mail or telephone.

If you are not following a specific route, we strongly recommend that you buy a guide listing addresses.

Think about the option of "Pre-Planned Stays" which will let you travel hassle-free and have your luggage transported from one stage to another!
Accueil Vélo
The national logo Accueil Vélo (Cyclists Welcome) has been developed to improve the quality of services for cyclists.
All the Accueil Vélo establishments have met requirements to ensure they are cyclists-friendly.
This certification covers:
 Accomodations (hotels, guest houses, campsites...)

 Visitor Centres

 Cycle hire and repair

Tourist Information Centres
These services can be found wherever you see the Accueil Vélo logo.
On this website the Accueil Vélo services are to be seen on the interactive maps of the sections and stages with orange pictograms.
A search engine will shortly be available on the website to help you find accommodation.