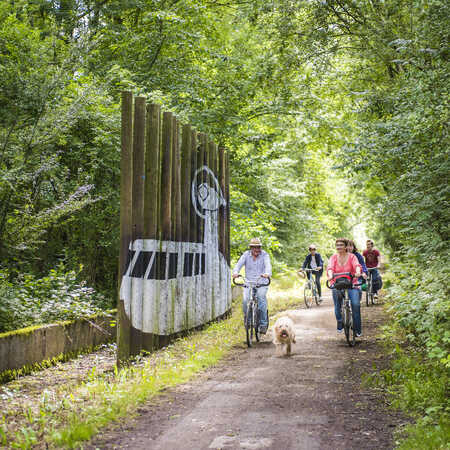 La Véloscénie le long de l'ancienne piste de l'Aérotrain © David Darrault - Véloscénie
south
The Aérotrain
The aerotrain is a great idea that turned short !
The Aérotrain, an inspired if shortlived method of transport, was created by engineer Jean Bertin in 1964.
Precursor of the TGV (France's high-speed train), the Aérotrain could reach 300 km/h, moving on a cushion of air above a track in the shape of an upturned T. Perhaps the national railway company, the SNCF or the metallurgical industry felt threatened by it? The Aérotrain was abandoned in 1974. Just a few sections of track remain in place, like the one between Limours and Gometz-la-Ville, today used by walkers.